The Académie des Mages or the Escape Game at Home
#escapegameathome? Have you already tested?
Now is a good time to get started!
Our partner Schweighouse / Moder Locksadventure, has concocted clever puzzles for you.
This concept is based on the same principle as a Indoor escape game, with the only difference, you play it from home! The activity is as fun as in an escape room. Much more than just Escape Game on paper, locksadventure makes you live a wizarding experience ...
Always as a team and like an indoor Escape Game, your Adventure will be fraught with pitfalls. You will need to work as a team, share information and be well organized. Observation, communication and organization therefore remain the key words for success.
It's up to you to join the Academy of Magi ....
The brotherhood of wizards of France, launch as every year its aptitude test to become Superior Mage! To participate, several skills are required! This is why you must gather your wizarding team to participate, and try to become all together superior Mages ...
Only the best will succeed ...
Will you be part of it?
From 10 € / person (60 € / Group) - from 2 to 6 people.
Accessible for families, from 10 years old.
Article written by:
the Tourist Office
of the Land of Haguenau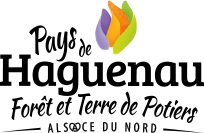 The team of the tourist office is at your disposal to help you prepare your stay in the Land of Haguenau or to suggest activities during your holidays. Come and discover an authentic territory with its crafts, its forests, its Alsatian traditions ...