Rediscover our cities differently
Many of you are looking for and asking us for ideas for discovery, not far from your home! So to get off the beaten track and places that you already know well, we offer you three different and original circuits not far from here!
Let's go for fun walks!
Come and test our fun walks, to discover with family and having fun on Haguenau heritage ! A game for smaller and a perfect opportunity for older, to rediscover your child's soul! The city and the forest of Haguenau, will have no more secrets for you!
This walk is suitable for everyone. The proposed activity is composed of three levels of investigation in depending on the age of the participants : 4/6 years, 7/9 years and adolescents. Solving the steps allows your child to use his skills. He perfects, develops and thus improves his sense ofobservation, his sense oforientation, his sense of deduction and enriches its knowledge.Are you ready, little explorer, walking the alleys, looking for hidden clues? We are waiting for you with impatience and we can't wait to see your investigative skills !
* Think of you get the circuits at the Pays de Haguenau Tourist Office or visit the site Alsace family. Find more games in Alsace on the Sur la Piste des Trésors d'Alsace mobile app!
Over your responses, you will learn more about history, culture or geography. And if you have liked this experience, you just have to get started for the fun Gros-Chêne walk in the Haguenau forest or that of Bischwiller.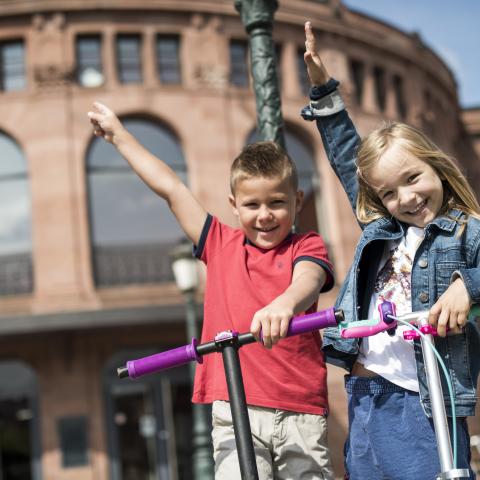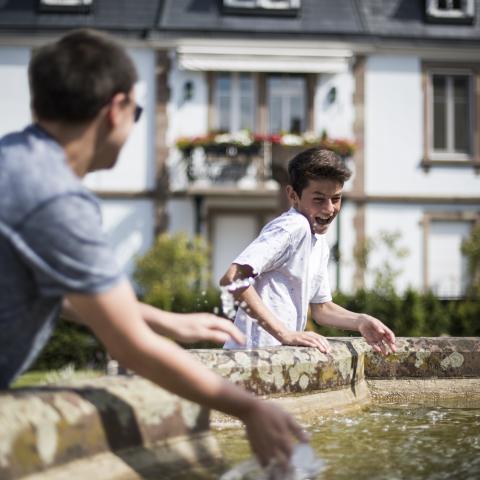 Bischwiller, on the Poets' Trail
Alsace compte seven trails not like the others, which is suitable for walking in the company of poets, most of contemporary authors, representing all the languages ​​of the region.
marked out paths de text panels by regional authors, wielding la plume in Alsatian. Roaming souls, so it's over a poetic walk that you will discover the multiples treasures of the city of Bischwiller ! It's a real invitation to celebrate natural heritage and culture that Bischwiller offers you. On a 9 km course, this Path of Poets, also called "Dichterwaj in dialect", presents 27 texts which value both heritage and dialectal poetry.
It will take you to discover the many riches of the city, and invite you to reflect on various themes, such as nature, hope, or even memory. Displays mark out the route and invite each walker to stop, the time of a reading. Texts by great Alsatian poets or authors who live or have lived part of their lives in Bischwiller are presented. A great opportunity to put on his sneakers, to let yourself be carried away and invaded by the emotion of the moment, words, deep texts and chosen melodious rhythms. Beautiful meetings await you, have a good walk!
* Remember to get yourself the circuit at the Tourist Office of the Pays de Haguenau. And to go further, we advise you to follow the Trame Verte, another bucolic path in Bischwiller which leads you along the Rothbaechel stream and which you can download from the site of the city of Bischwiller tourism and heritage section, hiking trails tab.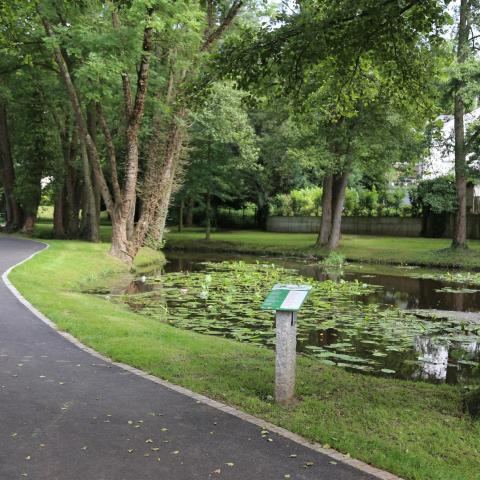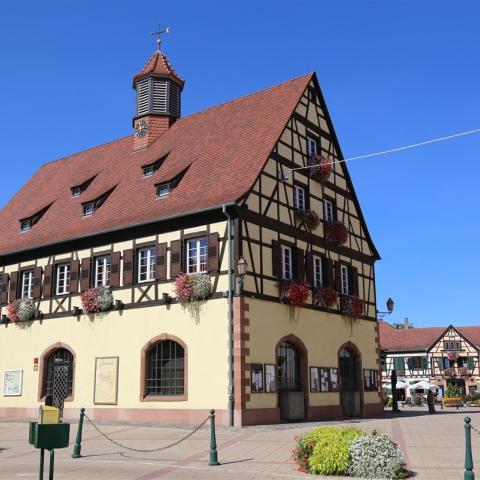 Pfaffenhoffen, for a discovery all in pictures
Over the course of a promenade of just over a kilometer, you will be surprised by the beautiful painted facades which are offered on certain buildings. This discovery tour shows the town through 20 states of art, history and architecture, in the footsteps ofAlbert Schweitzer, of the physicist Frédéric Joliot-Curie and of the philosopher and writer Jean-Paul Sartre.
Go in search of most curious representations, such as that of the contemporary decor of the bell tower of the Catholic church painted by Edgar Mahler and sculpted by Thierry Delorme representing a book which flies away caught up by a character: would spiritual life escape Man?
It is Edgar Malher painter, born in 1955, specialist in artistic painting on building facades and ceilings who renews the Roman-Gothic and Baroque polychrome painting. In Alsace, he decorated more than 120 facades. But his favorite playground is here at Pfaffenhoffen or a amazing atmosphere emerges from the streets to beautiful colorful facades.
* Don't forget to get yourself the discovery circuit map to appreciate the streets, the gardens and the squares the painted and sculpted works, old and contemporary in theHaguenau Tourist Office ou by downloading it.
And for theanecdote : did you know that Pfaffenhoffen is the French word which has the largest number of "f"?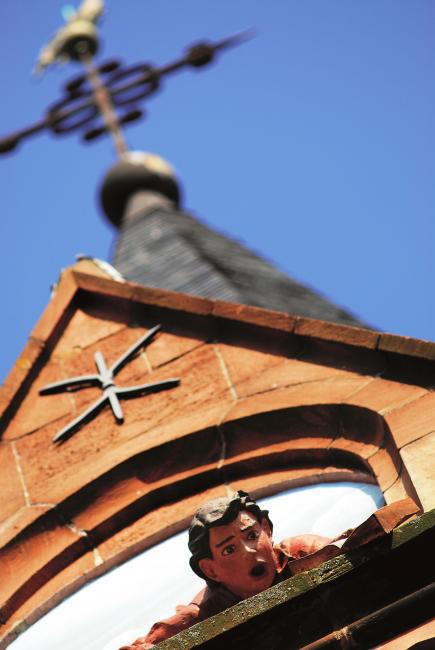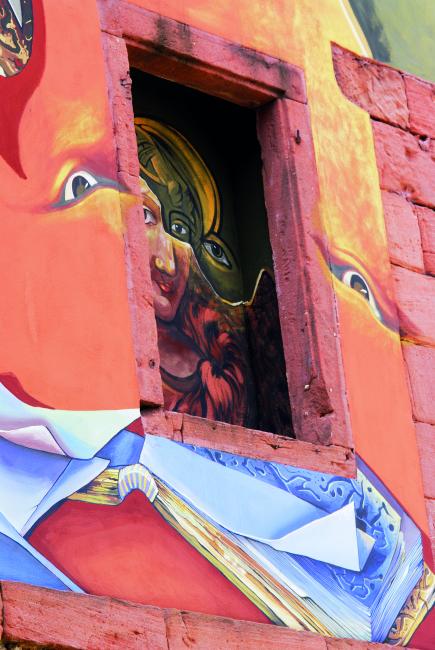 Article written by:
Tourist Office
of the Land of Haguenau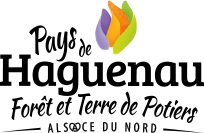 The team of the tourist office is at your disposal to help you prepare your stay in the Land of Haguenau or to suggest activities during your holidays. Come and discover an authentic territory with its crafts, its forests, its Alsatian traditions ...