Our ideas from August 1st to 8th in the Pays de Haguenau!
Whether you live in the region or are staying in our magnificent region, you still have many places to see and beautiful encounters and trails await you! The Pays de Haguenau Tourist Office gives you tips for a successful day or stay, which will definitely make you fall in love with our destination!
As for guided tours
Maddy, passionate guide, embeds your children from 7 to 10 years old in a playful adventure et guided. Go to Discovery of hidden secrets de Haguenau in company of Athena and his game booklet.
Book right now your place atthe Tourist Office au 03 88 06 59 99!
Throughout thesummer, a route to Discovery of marvels of craftsmanship at the service of , Pierre and lands is waiting for you: come explore facets du stained glass, sculpture and garden. You won't be disappointed, passionate guides waiting for you...Alone. as with friends or in family.
THEthe Tourist Office and Society of History and Archeology of Haguenau offer you a walk of the Place d'Armes to the Place Charles de Gaulle, to discover Haguenau so anecdotal. Through little stories or weirdness, it is a question of seeing the city simply, through the experience of those who practiced it in the past follow-up . others commented tours are scheduled during thesummer, do not hesitate to ask us for information and to consult Our program !
Book right now your place at theTourist Office.
But in what buffaloes are they different from cows? Take part in the guided tour of the farm followed by a general presentation buffaloes and assist à Trafficking. Understand them processing techniques and manufacturing et savor the good ones farm products around a tasting.
Attend the theatrical tour of the Baggage Museum in a way humorous with the theater of the two axes of Schirrhein -Schirrhoffen at the heart of the show " luggage secrets " presented by Stephane Bernache. Our experts will distill their practical and dreamlike knowledge of trunks, marmots and suitcases.
This visit is included in the admission price and is intended for individual visitors.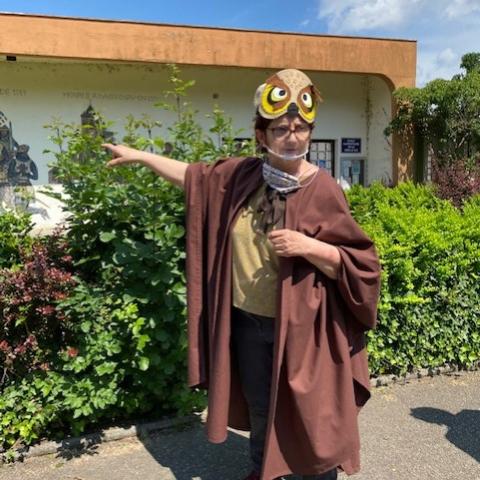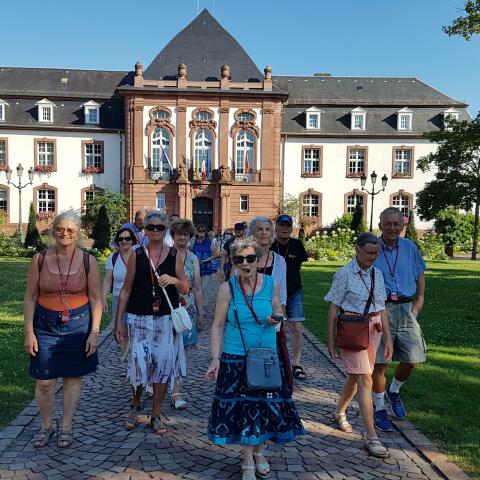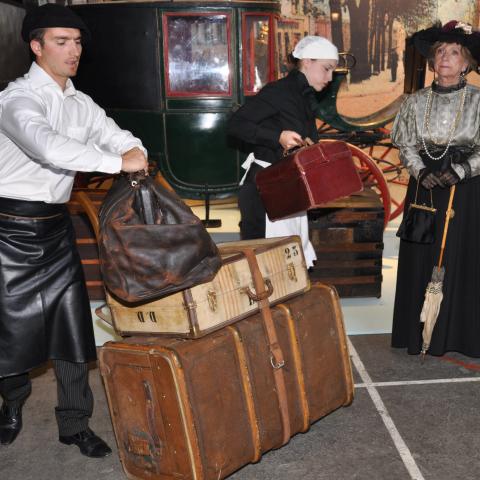 On the side of nature
À Bischwiller, Farandole garden for the curious will seduce you with its romantic style, inspired by english countryside. You will walk along rosebushes, hydrangeas, trees, shrubs et perennials with numerous associations of forms and colors, cut leaves, purple, variegated, silvery ou golden... wooden structures or metal and a small pool will punctuate the promenade.
Open on appointment du Tuesday to Saturday de 10h to 18h, May to September.
À Brumath, Staircase garden, labeled Remarkable Garden, will transport you out of time, through different atmospheres : Mediterranean area, zen garden surrounded by bamboo or even tea garden... Perfect for a moment of contemplation and Healing.
Open from friday to sunday de 14h to 18h, until September 18, 2022.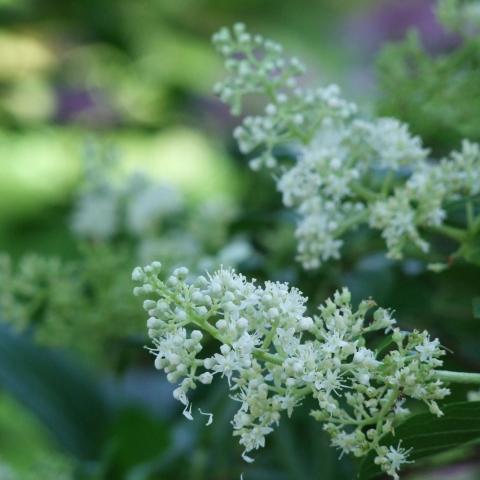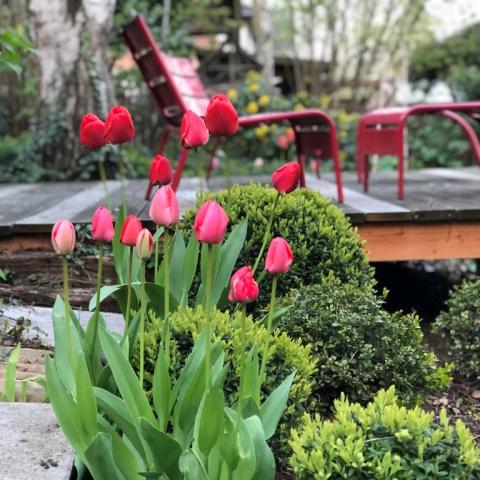 On the side of experiences
In the skin of a real artisan chocolatier, learn how to make your own chocolate lollipops. Hands in the choco', realize 5 chocolate pieces with the help of our chocolate artisans. A few minutes of manufacturing (For salivate) a cool passage and Hop, the children will be able to to taste their nice creation accompanied by a tasty cold cocoa Daniel Stoffel.
Booking on the site www.daniel-stoffel.fr
La Adam Farm presents you his cattle breeding. This visit to theexploitation and milking cows to the processing workshops, will be followed by the presentation of the site of methanization. The visit ends around a moment of exchanges with the breeder and a small tasting.
Raphael of the microbrewery hagenovian The Refuge delivers you with passion proven trade secrets and brewing techniques. The promising visit followed by a tasting you immersed in thebrewing art. Sure registration au 03 88 06 59 99.
Michèle, image artist creates unique pieces according to canivet technique. Dive into a universe de poetry and grace entering his workshop that she presents to you with passion.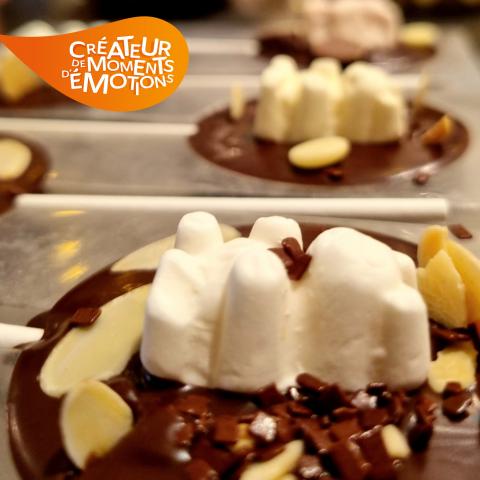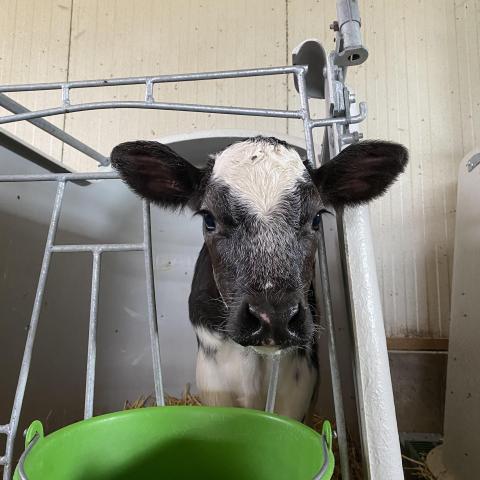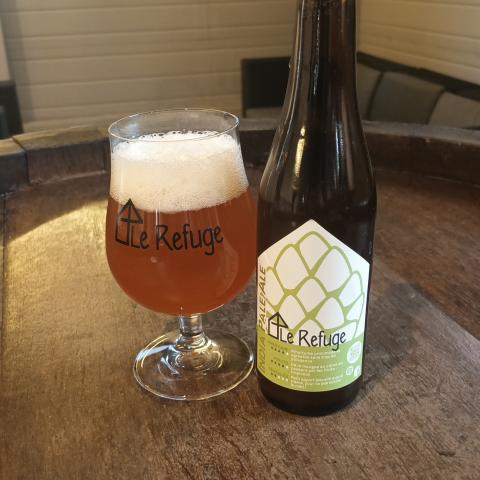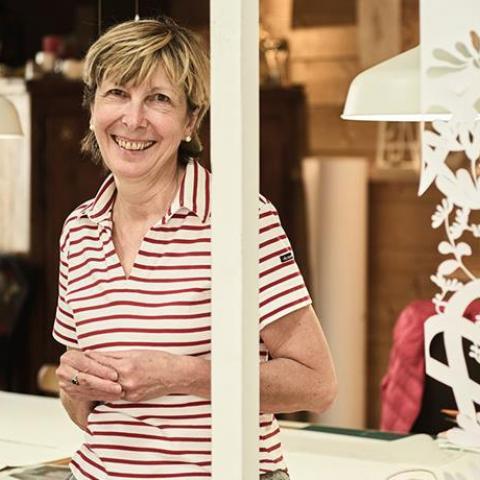 On the leisure side
Adventurers, Adventurers, Your childhood was rocked by the famous series, Arabesque ? In secret you always have dream to become the "Jessica fletcher"of modern times ? Rather than discreetly conducting a investigation to find out if your neighbor has a mistress or your neighbor a lover, come rather rsolve a real criminal investigation.
Mandatory reservation near Locks Adventure.
Everything is there for you to have a wonderful day : A paddling pool, small pool and play areas for amuse the smallest, and for the older ones, petanque grounds, volleyball, handball and Football are waiting for you and a olympic basin. It is also possible to picnic on site !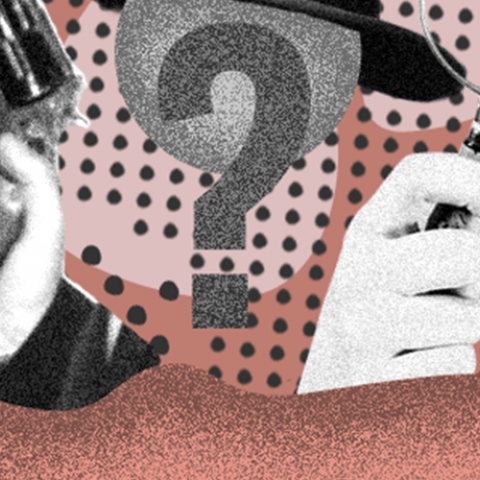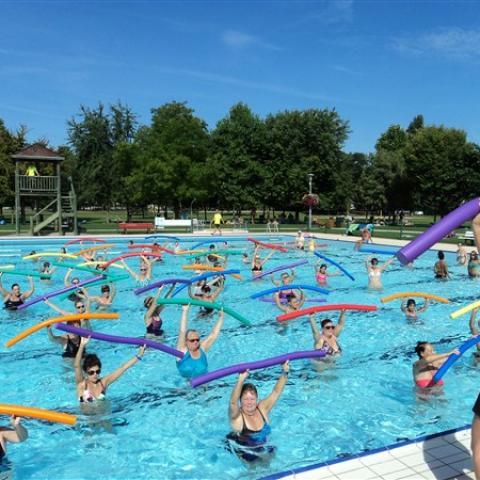 On the entertainment side
Le French band Funkindustry draws its vitality in the variety and mixed of the XNUMXth century afro american music. Flavorfully combining raw gimmicks et catchy du funk, With the smooth R'n'B melodies, drawing from the sensuality of the Music courses jazz funk, funkindustry has only one guideline: the groove!
A Bischwiller, Fife Festival, or " Pfifferdaj on Alsatian, centuries-old popular festival whose origins date back to Seventeenth century is back from 5 at August 7 2022 to celebrate music et the mountebanks. Its theme will be " Ode to freedom ».
L'event not to be missed to enjoy unbeatable prices about partner stores ! It's time to to let go and to make many discounts. Furniture, clothing, home appliance, the stores decide together for you to please.. On the occasion of this day, many events intended for small et great !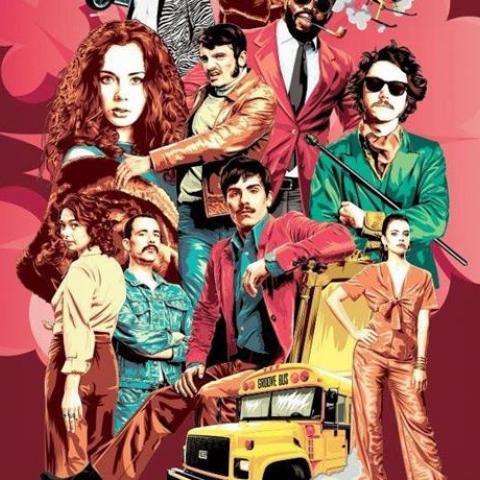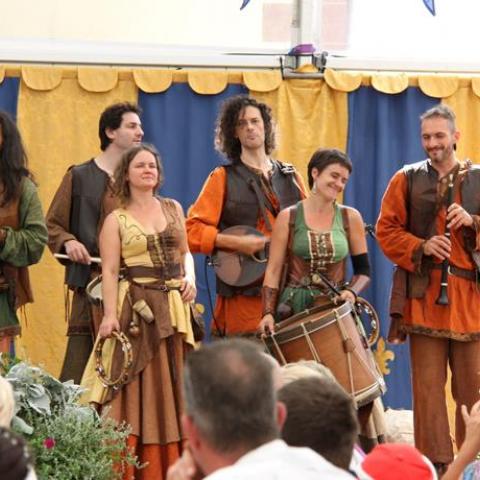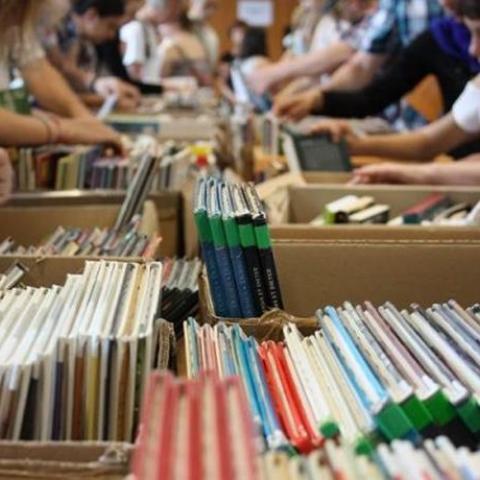 Article written by:
the Tourist Office
of the Land of Haguenau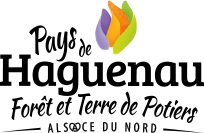 The team of the tourist office is at your disposal to help you prepare your stay in the Land of Haguenau or to suggest activities during your holidays. Come and discover an authentic territory with its crafts, its forests, its Alsatian traditions ...