Our ideas from July 3 to 10 in the Pays de Haguenau!
Whether you live in the region or are a tourist passing through our magnificent region, you still have many places to see and great encounters and trails await you! The Pays de Haguenau Tourist Office gives you tips for a successful day or half-day, which will definitely make you fall in love with our destination!
As for guided tours
Theatrical visit to the Baggage Museum on July 3 at 15 p.m.
Attend the dramatized visit du Baggage Museum in a humorous way with the theater of the two axes of Schirrhein -Schirrhoffen at the heart of the program "secrets deuggage" presented by Stéphane Bernache. During this visit, our experts will distill their practical and dreamlike knowledge of the trunks, marmots and suitcases.
Unusual commented walk of Haguenau on July 7 at 18 p.m.
Discover names of streets and squares in the city to let you know their secret with Marthe, our guide, passionate about the history of the city of Haguenau. Others commented tours are scheduled during the summer, do not hesitate to ask us for information and to consult Our program !
Guided tour of the Basilica of Marienthal on July 8 at 13:30 p.m.
Uncover the secrets all more interesting than the others of the Marienthal Basilica under the supervision of Mr. Philippe Fleck. Book your place now at the Basilica of Marienthal on 03.88.93.90.91!
Haguenau Forest Hidden Treasures Program
The Pony Forest - July 4
Time for a pony ride, come and introduce your children to the exceptional natural setting offered by the undivided forest of Haguenau.
Land art - July 8
Indulge in this art that is Land art which uses natural elements as raw materials around the old quarry. Fun guaranteed !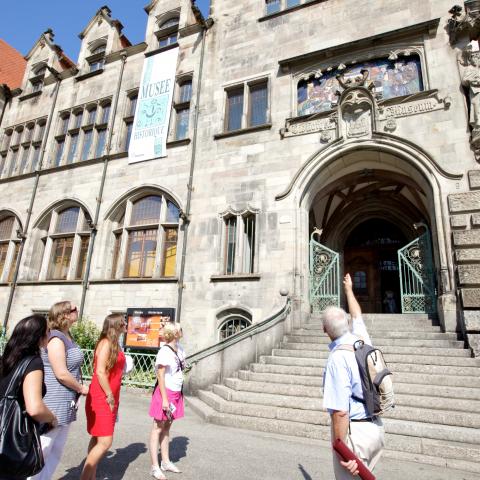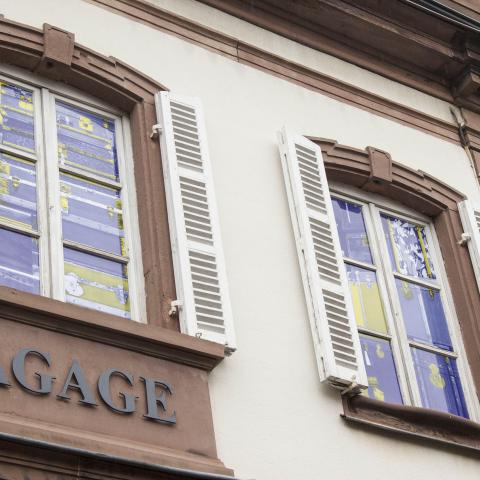 On the side of experiences
The Garden Restaurant
This restaurant is one of the institutions of Hague gastronomy for 30 years already ! Amateur seafood or good classic cuisine, let yourself be seduced by the menu created by chefs Romain and Damien Meyer. Their kitchen is in the era of time with seasonal products, very current flavors and gives pride of place to seafood, you will not be disappointed !
Find all our beautiful tables on our website.
Test sylvotherapy
Fancy a forest bath, drawing energy from trees and letting yourself be guided, in the Haguenau forest?
So come try sylvotherapy. You will appreciate the benefits of this experience, a real calm and harmonious parenthesis, conducive to relaxation and disconnection.
The outings offered this week will take place on the following days:
Saturday July 3 from 9:30 a.m. to 11 a.m.
Sunday July 4 from 14 p.m. to 17 p.m.
Forest bath - Sunday July 10 from 9:30 a.m. to 11 a.m.
Registration: 06 07 60 62 49 - All the program on Forêt en Soi.
On the workshops side
Musical nap, July 4 at 18 p.m.
Would you like to relax for an afternoon? So don't hesitate to come and share a moment of respite with your family at Gros-Chêne where you can listen to stories, read solitary audios on tablets and for the little ones to tinker.
Hybrid herbarium, July 7 at 14 p.m.
After a superb visit to the "Contemporary forest, Nature invites itself to the Museum" exhibition, come and have fun creating new species of plants, whether they are flowering, thorny or leafy!
Discover the full summer program "Come and have fun at the Historical Museum".
On the entertainment side
The Terroirs Market
Take a walk around the town hall on Sunday July 4 from 10 a.m. to 19 p.m. to discover the traditional Terroirs Market ! You will go to meet local producers, breeders and artisans and enjoy many animations.
The Espace Vieille Ile square awaits you throughout the summer with a rich and varied programming for all ages !
Saturday, July 3 from 16 p.m. and Sunday July 30 from 4 p.m., the Boom Boom kids are waiting for the children!
At 20 p.m., a concert with Tricky Train takes you on a frenzied evening with jazz / soul, funk, R&B influences, sometimes including rock.
Sunday, July 4 from 20:00 p.m., Les Cosmic Boy's invites you to discover their eclectic repertoire on stage.
Friday July 9 at 18 p.m., Leila will share with you her passion for American singers and gospel.
Saturday, July 10 at 20:30 pm, Vaiteani will take you with their "Polynesian Folk" for a concert.

From Friday 9 July to Saturday 10 July
Discover a totally different way, original and entertaining the Undivided forest of Haguenau by attending a concert of birdsong or a movie night in the heart of the forest to the delight of young and old!
Article written by:
the Tourist Office
of the Land of Haguenau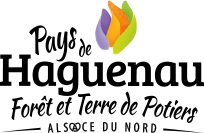 The team of the tourist office is at your disposal to help you prepare your stay in the Land of Haguenau or to suggest activities during your holidays. Come and discover an authentic territory with its crafts, its forests, its Alsatian traditions ...