Christmas through the eyes of visitors…
If we talk to you about Christmas in Haguenau, it is inevitably with stars in the eyes and memories full of magical images and enticing smells... So for a change, we decided to let visitors and bloggers speak, who came to discover this Christmas market a must in Northern Alsace during a previous edition!

Testimonials: the bloggers have the floor!
Evelyne, from the blog "My Weekend in Alsace"
"With my guide to Christmas treasure hunts in Alsace, I walked the streets enhanced by beautiful decorations and illuminations that completely immersed my little heart in the magic of Christmas! »
Chloe, from the blog "My Sweet Escape"
"Here, everything is homemade! The carpenters of Haguenau were responsible for the manufacture, installation and decoration of the fifty chalets scattered in the streets of the city; the green spaces of the installations and decorations, the electricians of the illuminations… I find that super touching! »
Pierre, from the blog "My Great East"
"I discovered an enchanted world in the heart of the Land of Mysteries and on the edge of the largest forest in Alsace. »
Céline, from the blog "A Girl in Alsace"
"I loved the decorations and the illuminations, the result is truly magical! The Haguenau Christmas market does not deserve a second compared to the most famous Alsatian Christmas markets! »
Cécile, from the blog "A la Conquête de l'Est"
"We are in Northern Alsace and we directly feel its very own identity. That's why I love this region: unique and so different at the same time! »
Camille and Gaëtan, from the blog "Voyages et Compagnie"
"Every year in December, it is with pleasure that we go through the Christmas Market: and it must be said that this year's market was particularly beautiful, with decorations that gave the city center the appearance of a Christmas park. attraction and which have attracted many tourists, who have come to enjoy the magic of an Alsatian Christmas. »
Read the article on their blog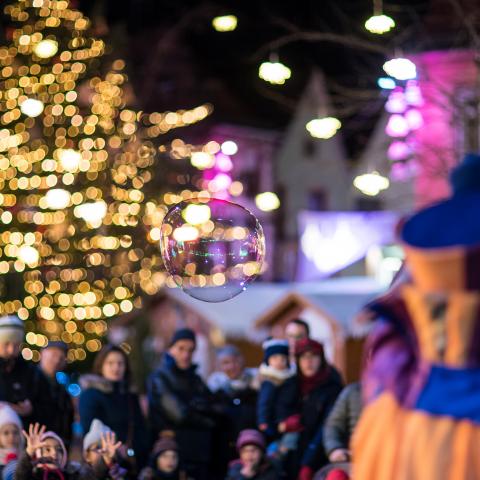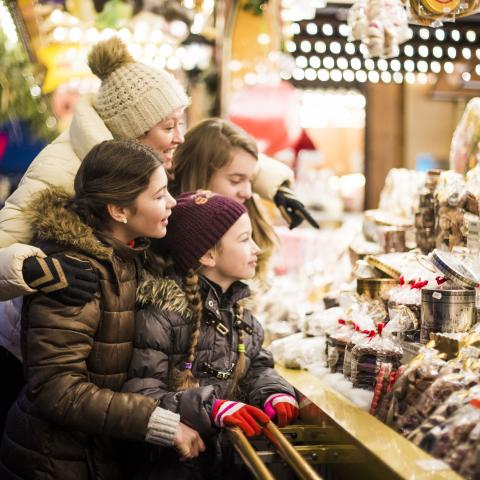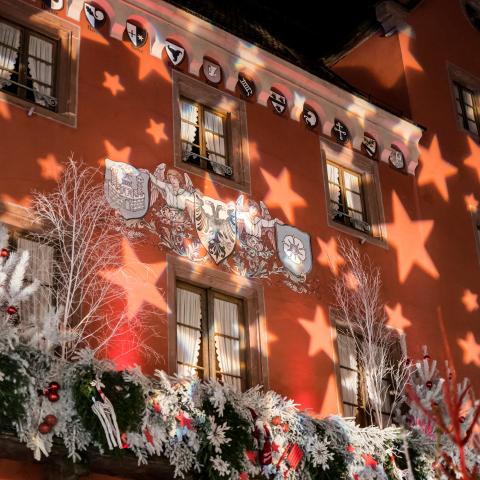 And our tips for not missing anything…
If these testimonials have made you want to come and discover the Haguenau Christmas market… indulge ! And for the greediest, take the opportunity to enjoy a good hot wine (go to the tourist office, we will give you our best addresses!), or even a Dampfnüdel (steam bun) or a grumbeerekiechle (potato pancake)…
Find more information about Christmas in the Pays de Haguenau here !