Christmas treasure hunts in the Pays de Haguenau
Like every year, the Alsatian tourist offices offer a treasure hunt through the different cities: go in search clues in the streets of Haguenau and Val-de-Moder to find a mysterious phrase.
The game booklet is available at the Tourist Office until 6th January 2024.
This year, a new adventure awaits you Haguenau Christmas market.
On the way through the illuminated streets of the city center, theChristmas chalets and cultural heritage from the city.
Thanks to puzzles that punctuatethis Christmas treasure hunt, you will find at the end of the game, the name of a very delicious treasure and indeed from us!
A reward will be offered to you by the Tourist Office if you find the right answer!
Go on balade through the streets and alleys of Val de Moder, traveling in the heart of gingerbread images, where the most touching evocations of the end-of-year celebrations pass through popular imagery.
More than a treasure hunt, this route will allow you to explore the fleck (town-center in Alsatian) at the discovery of local heritage ! At the end of this great adventure, go back to Popular Image Museum give your answer and your efforts will be rewarded !
Find here all the Programs Christmas festivities.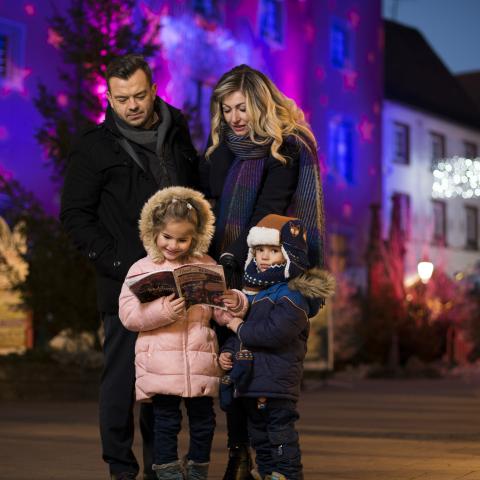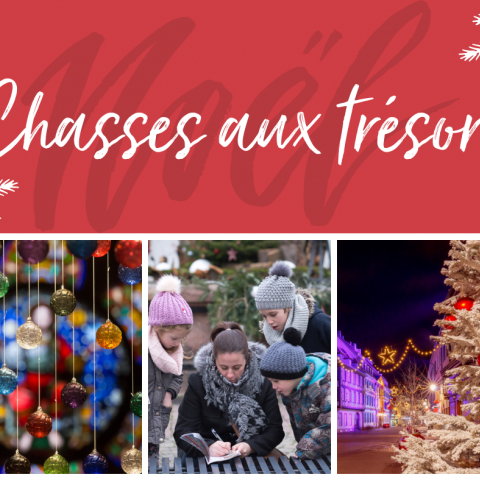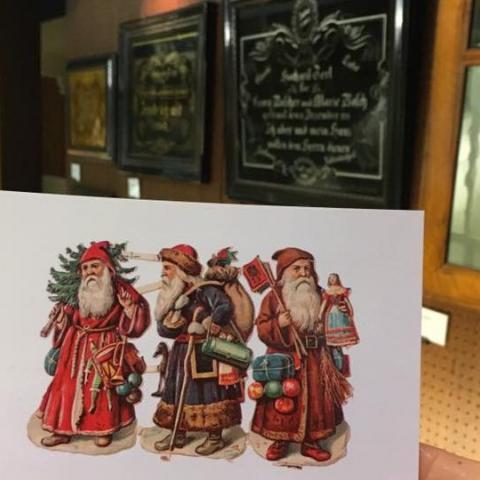 Article written by:
the Tourist Office
of the Land of Haguenau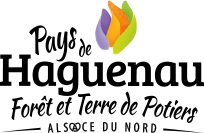 The team of the tourist office is at your disposal to help you prepare your stay in the Land of Haguenau or to suggest activities during your holidays. Come and discover an authentic territory with its crafts, its forests, its Alsatian traditions ...