Activity idea: self-picking!
Buy some fruits and vegetables, it's good. The pick yourself, it's better !
Du field to plate : the shortest way to find the true taste of seasonal fruits and vegetables. That's a good activity idea to do in family, friends or couple to have a good time by this beautiful spring sun and do the full of fresh fruits and vegetables in season for the week! Picking farms are specific farms where it is possible to pick and choose yourself fruits and vegetables ; that we want to buy!
The place looks like a giant vegetable patch where you can walk around and see the fruits and vegetables grow and grow. An educational and fun place for our children.
The 3 advantages of self-picking
A moment of fun and education
Discover the pleasure to pick up or pick yourself earth fruits and vegetables. For the children and, picking is a good way to discover life on the farm or to get to know their favorite foods better. See how fruits and vegetables grow or how they are grown will put them mouth watering !
Harvesting to eat healthier
As for freshness, picking on the farm brings the advantage of eat fresh fruits or vegetables, in season, picked at maturity. This consumption mode allows you to eat a little more organic and guarantees you optimal product quality. Also a good means of power support sustainable agriculture.
Harvested farms to preserve the environment and save money
Pick your products avoid the mess ; since you only take what you need. More unnecessary packaging, which is also good for the environment! Relief for your wallet: no intermediary or transport costs, so prices defy all competition !
Some advice before practicing the activity
* Call before leaving for picking to check that the farm is fully open for self-picking. Because depending on the day, the weather, the seasons ... You must also allow the fruit and vegetables time to grow and this sometimes requires closing a few days!
* Choose or bring back a container: you can bring back your container or choose one on site. The container is weighed at the start of picking.
* Respect alleys and plantations
* Make sure at safety distances with other pickers
* Taste what you pick!
* You have reached the end of your picking, weigh and pay.
And for those who have no time : sales shops and farm shop, have done the work for you!
Where to find the picking farms in the Pays de Haguenau?
Throughout the season you will find strawberries, raspberries, white currants and red currants, blackcurrants, blueberries, blackberries, apples, tomatoes, beans, peas, zucchini, beans, tomatoes ... here are some farms for your harvest:
- SCEA Kretzschmar / Krieger in Haguenau - 03 88 73 99 36
- The Fruit in Haguenau - 03 88 53 22 73
- Brandt-Arbogast Farm in Harthouse - 03 88 73 83 01
- EARL Hartmann in Berstheim, Neubourg and Schwindratzheim - 06 75 03 14 66
- In the Land of Strawberries in Huttendorf - 03 88 51 61 48
La strawberry picking season is open ... you will be able very quickly treat you sorbet, tiramisu, charlotte, smoothie, pies
Or just strawberries with whipped cream!
Article written by:
the Tourist Office
of the Land of Haguenau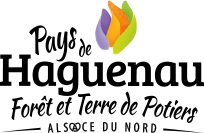 The team of the tourist office is at your disposal to help you prepare your stay in the Land of Haguenau or to suggest activities during your holidays. Come and discover an authentic territory with its crafts, its forests, its Alsatian traditions ...