Camper stories
Vacation mode user friendly and affordable, the campsite continues to gain ground in France. A type of accommodation that allows us to live off great adventures and freeze unforgettable memories.
Our campsite Les Pins located in Haguenau, 5 km from the Forest of Exception®, is a small, peaceful and shady haven of peace, on a flat and wooded plot. Motorhomes at heart, Cornélie and Jean-Marie live at the Haguenau campsite from the end of April to the beginning of October… Simply because they provide reception of campers !
They have been for 5 years are faithful to the appointment, and they share with us here some of their anecdotes...
Campers from all walks of life
Among international clients « it is above all the Germans, Belgians and Dutch who are at the rendezvous » explains Jean-Marie. Tourists who often plan to cross the France to join the Mediterranean sea and make a stopover in Haguenau for 2 nights. Sometimes their stay is prolonged, the desire to take advantage of the relaxing setting of our campsite and our city taking over! « Personalized Brussels come to us every year to flee their historic center and go to the fruit picking from our region, they purify the markets and local producers to fill their jars. "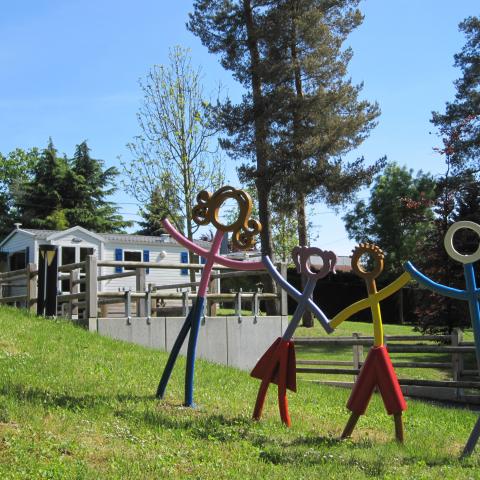 Short and long stays
If some campers are sedentary and spend several months of the summer at the caravan campsite, Cornélie and Jean-Marie indicate "That there is also a real short-stay cyclo-tourist clientele, who come to the campsite on the occasion ofe their journey through France by bike ». The manager couple notices this marked enthusiasm for the bike of an increasing number of campers. It must be said that the Haguenau forest offers a beautiful playground to give a few pedal strokes in a case of preserved greenery !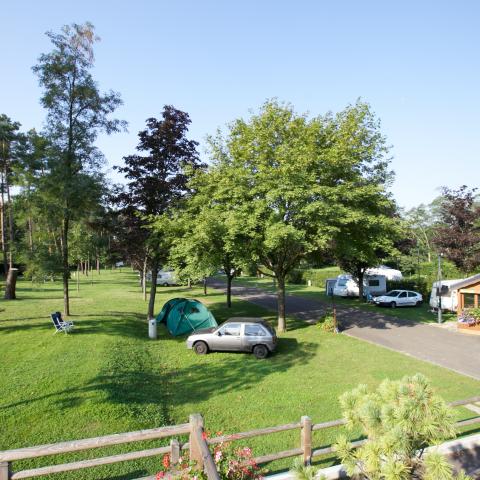 Haguenau one day, Haguenau always!
Le campingis also a story of friendships that have been forged over the years between the campers.
Thus, Jean-Marie tells us about Paul and Christine, a couple of Alsatians who spend their summers in Haguenau campsite since 1981 to find greenery and calm and flee their city life for a few months. « People who come for calm appreciate being able to refresh in hot weather at the swimming pools located right next to the campsite ! ", he adds.
And to complete « many campers get into the habit of going a tour of the city center, some go there on foot and others by Ritmo bus. They go there to soak up the friendly atmosphere that exudes there, taste a good ice, enjoy a terrace....». Meetings, an atmosphere « at the Green light », an opportunity to introduce the youngest to the joys of a night in a tent, or even « lasting friendships that bond over the years between campers from all walks of life...».
Article written by:
the Tourist Office
of the Land of Haguenau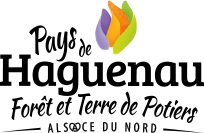 The team of the tourist office is at your disposal to help you prepare your stay in the Land of Haguenau or to suggest activities during your holidays. Come and discover an authentic territory with its crafts, its forests, its Alsatian traditions ...