Guided tours and Christmas tales
Immerse yourself in Alsatian Christmas traditions
Uses and customs of Advent, Christmas and New Year in Alsace
We all know the cribs and the tree, but during the period before and after Christmas in Alsace, there are many other traditions that are sometimes strange, sometimes funny. Their origins often go back to the dawn of time.
Alsace is a land rich in traditions that go back a long way. The periods around the major festivals of the year concentrated many of them. This was particularly the case with Christmas. Certainly we know the cribs and the tree, but there were still many other traditions that were sometimes strange, sometimes funny. They covered a period that already began on November 1 and ended at Epiphany on January 6.
Thanks to a guided walk in the city center of Haguenau, visitors will rediscover the meaning of these customs related to the march of the sun or stemming from ancestral fears… How were born Rüpelz and Hans Trapp, why the young girls to be married off ate a very salty cake, on November 30, where does the nursery come from, the reason for shaking the beehives at Christmas, the way in which the weather was predicted for the next 12 months, the role played by the log at Christmas, the name of the day of the bundle, given to December 26 ... these habits and customs will be discussed in this evening stroll falling, in a city dressed in lights.
The hour-long walk is extended by half an hour in the Costume room of Alsatian Museum, for an exchange with the guide on these old traditions.
Sundays December 5, 12 and 19, Wednesday December 29 at 16 p.m.
Free access, duration 1 hour 30 minutes. Registration with the Tourist Office.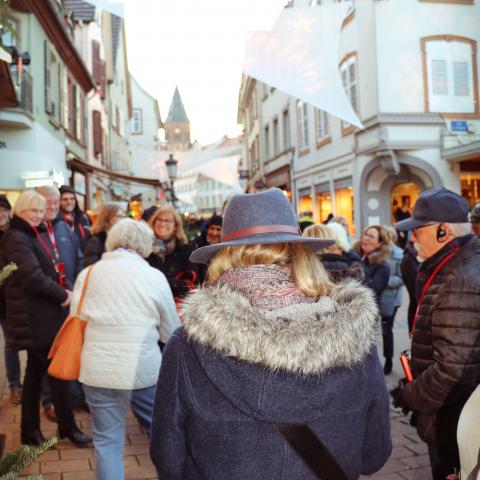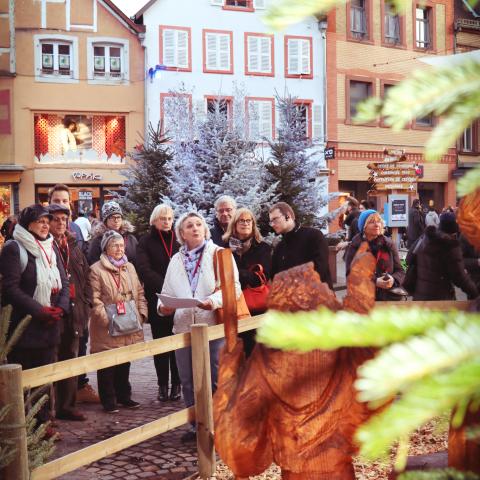 Tales
The Théâtre de la Décapolienne in Haguenau revives Alsatian tales and legends how good it is to hear and hear again during this sweet season of Advent.
Meet at Place Ernest Strasser (open air) at the back of the Résidence Saint-Martin in Haguenau. Direct access from the Vieille Ile car park (fallback provided in the event of bad weather conditions). Free access, duration 1 hour.
Wednesdays December 15 and 22 at 16 p.m.
Article written by:
the Tourist Office
of the Land of Haguenau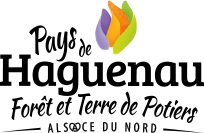 The team of the tourist office is at your disposal to help you prepare your stay in the Land of Haguenau or to suggest activities during your holidays. Come and discover an authentic territory with its crafts, its forests, its Alsatian traditions ...