Humor of Notes Festival
Du 13 at 21 may, come and vibrate in the heart of the city of Haguenau and let yourself be carried away byentertainment world vivant by sharing with more than 130 artists a part of dream, emotion and poetry.
9 days of emotions
You will discover in the program 135 events, most of them free, including 19 theater performances et 9 wanderings in the streets, as well as concerts every night during the festival at Lodge counter in partnership with the current music resource center of the Bas-Rhin Nord.
Among highlights the 31nd edition :
La circus company is based in Saint-Gervais d'Auvergne since September 2009. The artists who compose it are from this same town. The fairground attraction highlights two circus performers which evolve on a crane to entertain the public: he will gradually become an accomplice of a crazy escape.
In this new show, Fred Radix takes on a subject and a character that have marked the history of theater and treats them with humor, musical ité et historical shift. Through theincarnation of a cheerleader who finds himself in an unprecedented situation, Fred Radix offers a interactive show in which the public plays a key role.
Ce show discusses sensitive topics such as difference, in family in all its forms,ecology and mort freely revisiting some fairy tales. From three famous tales, Madame Train will deliver its analysis tales while Mademoiselle Carton will take care of the images.
However, soon the images and mots will clash, undermining the certainties of Madame Train and allowing the emancipation of Mademoiselle Carton.
Find the comprehensive here and on the website of Humor of Notes Festival. Available paper version at the reception of the Tourist Office.
Article written by:
the Tourist Office
of the Land of Haguenau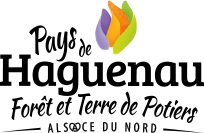 The team of the tourist office is at your disposal to help you prepare your stay in the Land of Haguenau or to suggest activities during your holidays. Come and discover an authentic territory with its crafts, its forests, its Alsatian traditions ...