Heritage: Cassandre's favorites!
Student and trainee at Haguenau for a few weeks, Cassandre gives us some of her "favorites".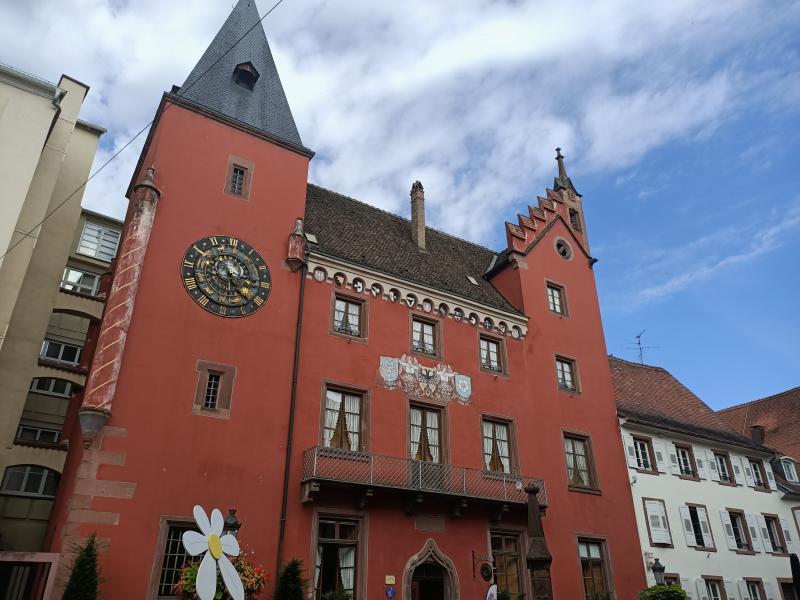 "If there's one thing I love about heritage, it's that all places have a story to tell, and they can't be tamed at a glance. So it was with the audio guide from the Tourist Office that I set out to discover, or rather rediscover, the city!
This fountain conquered me with its history. At first glance, we see the dolphins and the cup, but other details appear when we are told about the transformation of this fountain after the revolution of 1830. A vase replaces the bust of Charles X, and the flutes erase the dedication made to the king! It sits on the central square of the pedestrian zone where you can take the time to stop and take a break, whether to enjoy an ice cream or to sit down in the tea room.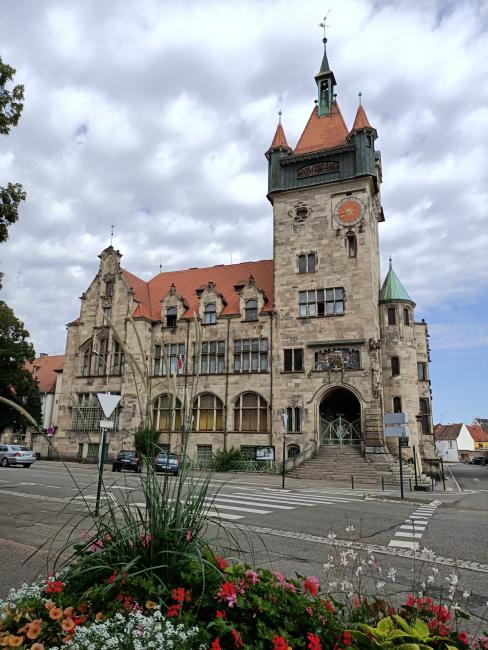 The historical museum is imposing by its size but also by its architecture which contrasts with the other buildings of the district and even of the city. Its pretty facade houses a ceramic fresco representing the court of Frédéric Barberousse, and brings a touch of color to this building. In addition to its facade, the interior of the museum allows you to retrace the history of the city.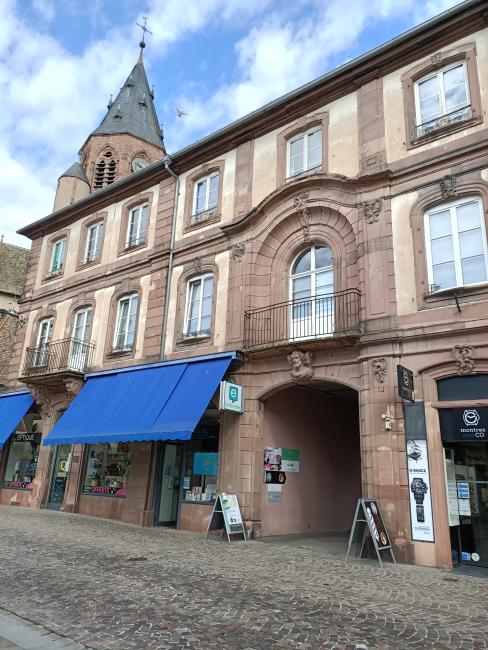 The Hoffmann Hotel is one of the many charming buildings in downtown Haguenau. Have you noticed that part of the windows are not decorated with small sculptures? In reality, the family went bankrupt at the time, and the hotel's storefront remained unfinished. In addition, its courtyard, a true haven of peace, deserves to be walked through the door.
Let's continue by killing two birds with one stone since the Hotel Barth is right next door with its facade where you can see, above the windows on the ground floor, the bust of each season.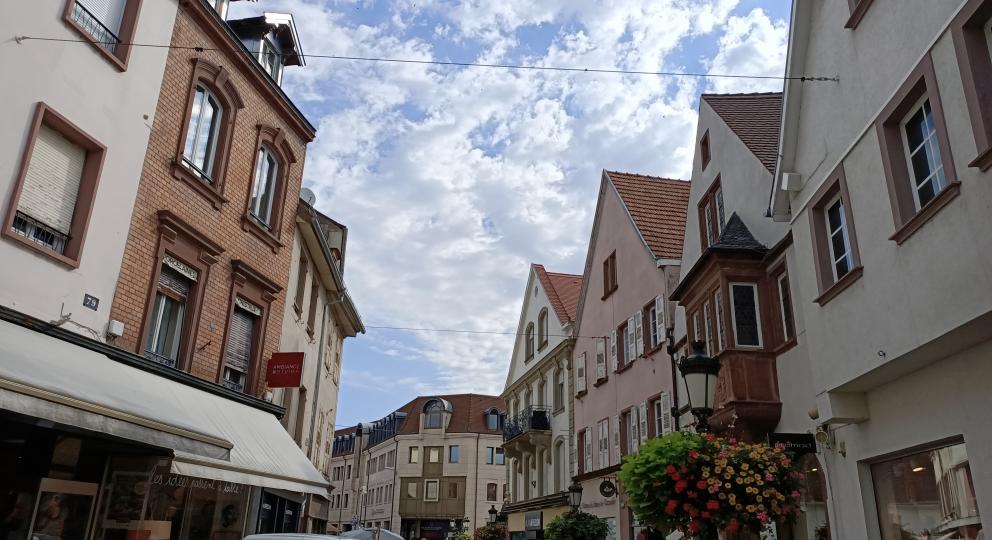 Built in 1565, it is one of the oldest buildings in the city. You can see the bottom-bottom windows as well as an oriel window. In this street, the difference between the houses with gable on street, of German origin, contrasts with the houses just opposite which are with gutter on street, of French origin. This difference between these houses so close, recalls the mixture of cultures between the French and German traditions which mark Alsace.
In general, it is the whole of the city center that I like, because great history mixes with "little stories" and legends. "
Article written by:
the Tourist Office
of the Land of Haguenau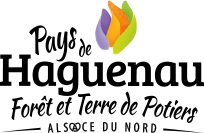 The team of the tourist office is at your disposal to help you prepare your stay in the Land of Haguenau or to suggest activities during your holidays. Come and discover an authentic territory with its crafts, its forests, its Alsatian traditions ...